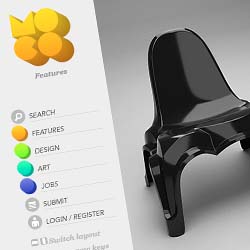 "Goodbye plastic monoblock, bonjour la belle Époque!"
Époque featured on mocoloco!
"So apparently I like chairs that look like they could eat you alive cause these are awesome!"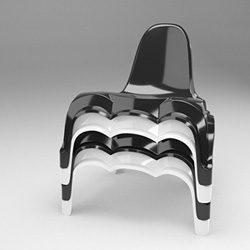 Époque chair now available!
The curves and folds of this design reminisce of times passed. Époque brings together several eras of design, beautifully blended into a modern seat. Read more...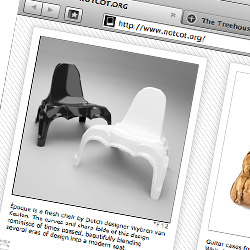 Époque chair on notcot.org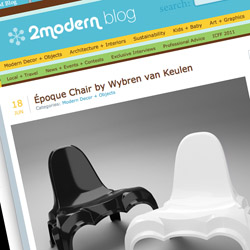 Époque chair on 2modern blog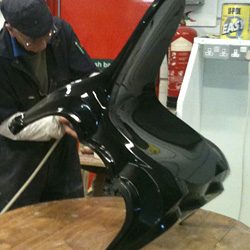 Époque in production!
Several prototypes have eventually led to production of the Époque chair. In perfect family run workshop in England. Over thirty years of experience gives the product its perfect deep gloss. The picture is of the very first chair, its edges being trimmed smooth.
A first batch has been shipped, fully tested and ready to take over the world. Read more...
..discover, design, build!
Eftwelve is a fresh design studio. One spark of inspiration gets us in a state of relentless interest in a subject. Wanting to master every aspect of the subject, it often leads to a surprising end product.